Our local ABC station showed a Titans game last night and postponed DWTS until midnight. The DVR recorded it, and I'm just now watching it. Michael Flatley (Lord of the Dance) was a refreshing addition as a substitute judge while Len Goodman is taking a break. I wish we could keep him instead of Bruno or Carrie Ann, depending on which one gets on my nerves the most at the time.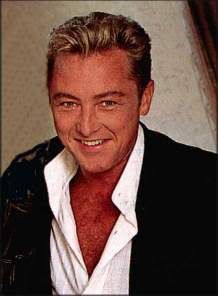 And now for the dancing!
•
Maurice Green and Cheryl BurkeDance:
Viennese Waltz
Score:
21
Maurice shaved off his mustache for some reason and looks better without it. He had trouble learning this dance and wasn't as smooth at times as it could have been but was pretty good. Carrie Ann said that he and Cheryl don't have chemistry, which I can understand. Michael said it was unbelievable to watch the fastest man on earth do something slow, elegant, and graceful. I thought that Jamaican runner Bolt was faster - different events, I guess. Who knows what Bruno said, but it was something about surfing on land.
•
Lance Bass and Lacey SchwimmerDance:
Jive
Score:
27
They went to this place where 'N Sync used to rehearse, and Joey Fatone and Chris Kirkpatrick came to see them. Joey gave him some pointers when they had a "man-to-man" as Lance called it. Appropriately, they danced to "Tutti Frutti" and did a good job. Sir Dancelot (as Joey called him) took direction well and jived! Michael said something I need to remember, "Confidence comes from hard work, determination, and self-belief." He has class and consideration when talking to the dancetestants.
•
Susan Lucci and Tony DovolaniDance:
Mambo
Score:
23
Tony took Susan to a mambo club to help loosen her up. Her skin-tight leopard print slip dress made her look pretty loose. She always looks as if she has memorized the steps and keeps her face passive, which I can totally understand! She smiled once and snarled like a cat once. Bruno said her timing was off. Michael thought she was intoxicating and said several other complimentary things. Tony showed off his waxed, spray-tanned, buff chest again. I can deal with that.
•
Brooke Burke and Derek HoughDance:
Rumba
Score:
26
Brooke hurt her foot last week and had several kinds of therapy on it. They performed a sexy, passionate rumba. She must do yoga, pilates, and something else to be so limber and graceful. Michael said she took his breath away and was sensational. Carrie Ann and Bruno said it wasn't her best dance because they know what she can do and that her pain held her back some. They gave her 8's, and Michael a 10! Derek said he likes Michael Flatley! Me, too.
•
Cloris Leachman and Corky BallasDance:
Cha-Cha-Cha
Score:
15
Corky gets frustrated with Cloris because she won't listen and do what he says. I know that feeling! He was at his wit's end and called in her ex-husband George who was supportive but firm telling her to pay attention to Corky and try. She listened to him; however, this was just sort of a cha-cha. It's time for her to go. She's too much about "look at me - notice how cute am I - see me, see me" and it falls flat and gets old after a while. Michael said his father told him he'd better not say a bad word to her but that she was fortunate to have a young man work with her and get her to this place in the comeptition. Woo! Carrie Ann said we lost Toni Braxton for THIS? Big meow!!
•
Cody Linley and Julianne HoughDance:
Samba
Score:
23
Julianne has to have surgery this week (appendectomy) and has endometriosis. Edyta will work with Cody this week and will dance with him if Julianne isn't able to return next time. She needs to take care of herself. Cody seemed more focused this week learning and rehearsing the dance. His attempt to get into the character of a passionate samba dancer went too far with Bruno, who said his attitude was more like a pasa doble. I could see that. The music lent itself to intense,forceful movements, though. He keeps improving.
•
Warren Sapp and Kym JohnsonDance:
Rumba
Score:
25
Since Brooke is injured, Warren feels he might have a chance to take a lead. Their rumba told a story, and the judges said he conveyed it well. They said he rises to the challenge of getting into the character of each dance. Warren said he likes that new guy (he gave him the 9).
Once again this has become Dancing with the Patients!