Well,
this article
explains a lot!! What can I say?
NASCAR, barbecue make Nashville "manliest" city

NASHVILLE, Tenn. - Who knew? Apparently having too many home furnishing stores like Ikea in your city is a sign of being "unmanly."

At least that's the conclusion of a study released Thursday that ranks "America's Manliest Cities" on criteria such as the number of professional major league sports teams, popularity of tools and hardware, and frequency of monster truck rallies.

Nashville came out on top in the study conducted by Sperling's BestPlaces. Mars Snackfood US and its Combos snack food brand commissioned the study. The ranking is part of the Combos launch of its Ultimate Man Zone Sweepstakes, which awards prize packages to upgrade men's tailgating, grilling, home theater or gaming "zones."

New York City finished last out of 50 of the largest U.S. metropolitan areas.

Cities lost ranking points for "emasculating" characteristics like the abundance of home furnishing stores, high minivan sales and subscription rates to beauty magazines.

Nashville grabbed the top spot in the ranking thanks to its high number of NASCAR enthusiasts, popularity of hunting and fishing, and concentration of barbecue restaurants.

Rounding out the top five were: Charlotte, N.C.; Oklahoma City; Cincinnati; and Denver.

Tennessee placed a second city on the list with Memphis coming in 11th.

Despite high ratings in the bowling category, New York City came in 50th because it apparently lacked in areas such as fishing, home improvement and drag racing.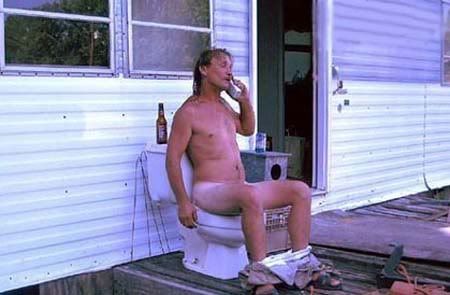 I just thought this was funny ...