Check out my clever son's post for
Talk Like a Pirate Day
here
! I've also quoted it since I'm so proud of him. Hope this bragging isn't off-putting, but he makes me laugh.
Happy Talk Like a Pirate Day!

Hey, let's make copies of things without buying them and then sell them to other people! Then we can break copyright and fair use laws! Or maybe we could infringe a patent or two!


What?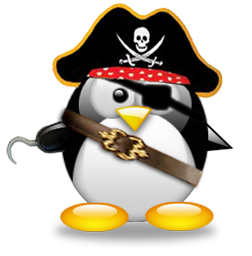 Yarrr, Matey!